Content marketing solutions for social, shopping & experience
Give your followers, fans, customers something to look forward to. Inspire and convert your target audience with valuable and interactive content. Easy to produce and personalize. Talk to Influenzo.
Always fresh social video!
Reach your target audience on social media with short but powerful video content. Increase engagement, virality and conversion!
The right ingredients for social video
Social video must be short and powerful. You need a simple but great idea, quality footage, trendy music, killer copy and a convincing call to action.
Easier said than done? We produce your social video faster than Superman can save Lois Lane. And we do it at a super friendly rate. Send us your briefing and book your production.
Emotion in Motion
The never-ending flow of messages on social media makes it super difficult to reach and engage your audience. Recent Facebook algorithms clearly have a preference for native video content.
Use social video as a cover or as posts on Facebook, Instagram, Twitter, Youtube, etc and offer your fans, followers and visitors a much cooler experience and significantly increase your chances to convert. Emotion sells!
.
Social Video Experience
Use the power of social video as content amplification for all your urgent marketing objectives:
Building brand awareness
Showcase an event
Launch a new product
Highlight a promotion
Explain how it works
Entertain your audience
1-day social video production!
Our Social Video Bakery serves hot social videos suited for people with extremely short attention spans. We produce your professional social video in less than 24 hours, at the right format: cover-post-mobile-square.
Our producers carefully research your Facebook en Instagram audience and consider your objective – brand awareness, sales conversion, more sign-ups. Book your test production today or send us your Social Video Brief (SVB).
"Our first social video by Influenzo got over 10k views on our facebook page and a lot more visitors to our wine tasting event."
"The number of my followers and likes really jumped on Facebook and Twitter with a holiday video by Influenzo.  Truly an engagement booster."
Choose from 3 practical formulas, each with a number of video's to be produced within a given period. Your first video can be ready in 1 day, but usually, we agree on a production schedule. Pricing is exclusive VAT and we reserve the right to change pricing at any time. All rights are included as well as 2 rounds of corrections. A concise but accurate briefing would be helpful.
ATTENTION
5 VIDEO'S - 3 MONTHS
Briefing

Copy, design, editing

Stock video, images, music

Online preview, 2x corrections

FB/Insta/Mobile formats
AWESOME
10 VIDEO'S - 6 MONTHS
Ideation

Copy, design, editing

Stock video, images, music

Online preview, 2x corrections

Fb/Insta/Mobile formats
AMAZING
20 VIDEO'S - 1 YEAR
Social video strategy

Ideation

Copy, design, editing

Stock video, images, music

Online preview, 2x corrections

FB/Insta/Mobile formats
Responsive publishing!
A mobile e-magazine with dynamic and interactive content sparks your audience's imagination and provides shopping power!
Your e-magazine online in 1 week
!
Magzy is the ultimate publishing solution for smart marketers looking to inspire and convert their target audience. Magzy lets you personalize content and monetize your publication by integrating ads and native brand content. We can take care of content, copy, design, set-up, seo, tracking, analytics and optimization.  We produce your interactive e-magazine even within a week – but only if your brief, content and approvals are to the point…
Magzy has awesome conversion rates –  ideal for bookings or shopping. We can also integrate a digital shopping basket. Ask for an example from your sector or send us your briefing.
Magzy powers your content
Give your readers a truly qualitative and interactive experience! Magzy is a unique service combining content creation, responsive design and digital publishing. From creative to data tracking, everything is included. You just have to prepare the brief.
Unique content experience
Publish personalized and dynamic content on tablets, smartphones and desktops virtually instantly. No more dull pdf's or boring e-folders.
Communicate effectively with internal and external audiences inspire, inform, educate, and convert.
We produce your digital magazine, optimized for all devices, browsers and applications. Magzy can be ready and published online in 1 week!
.
Inspire and convert
Base on your input, we create a template design in accordance with your house style. We write catchy headlines and fast copy and find great stock images. We integrate links, video's, animations, gifs, sliders, forms, etc.
Magzy converts really well for bookings, appointments or shopping either through via or a digital basket. Magzy is the ideal solution for:
Brand magazine
Sales/product brochure
Inspiration guide
Staff and personnel journal
Annual report
Online magazine
Magzy is really the best interactive online magazine solution for subscribers, supporters, staff, members, investors, real-estate buyers, travel bookers or event visitors. The speed, quality and affordability are only a few of the strong points of Magzy. Ask for an example or a quote.
"We used Magzy for our client ALD to support the nomination 'Best Employer Branding & Communication Company' at the HR Excellence Awards. Thanks for the fast production."
"I would like to thank you for generating our interactive fan e-magazines for Anderlecht.  Great score."
ONLINE PUBLISHING MADE EASY
Affordable publishing for your brand!
Magzy makes your content attractive, interactive and convincing. But Magzy is also an affordable and performant service. We combine content creation with online publishing. We can even quickly integrate your specific demands or requirements. Just tell us what you need.
CONTENT CREATION
Magzy creative solution
Graphic design, max 15 pages

Headlines, short copy, CTA's

Stock photos, video, gifs

Animations, links, social

2x corrections
CLOUD PUBLISHING
MAGZY PUBLISHING PLATFORM
3 users, 5 menus, 37 templates
25GB – 15000 users/month
Personalisation – Google Analytics
Vimeo-Youtube-Embed Video
Custom URL – SEO – Social logins
Online Brand Activation!
Always bullseye! Collect valuable data – fully GDPR compliant – and activate online users with viral and interactive content games!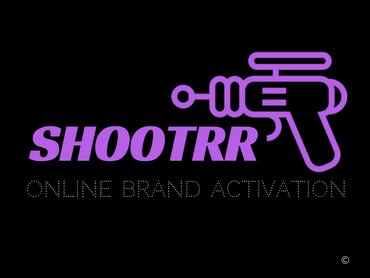 High Response Activations
We build your digital brand activations, such as contests or instant-win, to drive traffic to your site, give your community a cool experience and to gather useful data – GDPR compliant. Thanks to relevant, qualified leads you have those essential retargeting opportunities! Choose from over 35 games and formats and we completely custom adapt it to your brand, house style and objectives. With Shootrr you can't miss.
.
What we do
Lead promotions in 1 week online!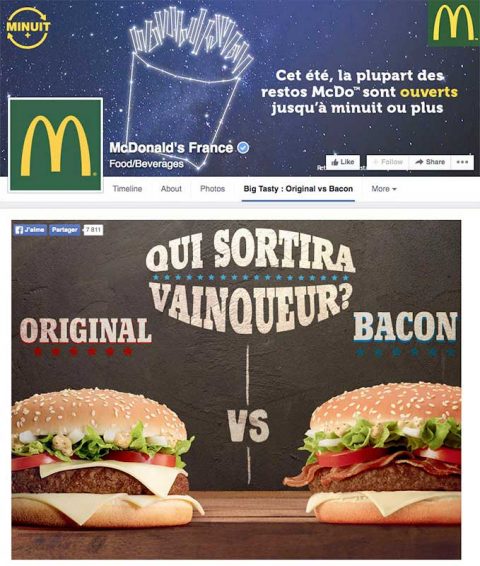 Our activations are responsive, very viral and can be easily added to your website, blog, native app, facebook or add networks.
We create interactions, integrate all elements of your campaign and publish on various channels (websites, Facebook pages, mobile apps…). We take care of your contest rules and privacy policy. Our Shootrr activation can be ready in 1 week if you need results fast.
Identify or register participants or allow people to play anonymously. Stimulate social sharing and virality and collect leads for your sales team and brand partners. You quickly have access to data and you can export statistics and date for retargeting.
TOUCH YOUR TARGET RIGHT IN THE HEART
We create your online activation or promotion in just a few days, according to your brand style guide and ridiculously affordable. We come up with ideas, design, copy, and contest rules. Participants win prizes, share on social media and opt-in their key data. Shootrr is always on target!
Discover our other services!
Combine influence with our services and partner expertise in performance media, creative content, conversion acceleration, mobile solutions, and augmented user experience. Influenzo always has a smart and affordable solution!
Do you want to work with us?
We help marketers reach and engage their digital audiences with effective data collection strategies. SHOOTRR, provides an affordable and super fast solution for visitor engagement, data collection en lead generation (GDPR ok). Tell us about your project.
This post is also available in: Nederlands (Dutch) Français (French)