Earn money with your  influencer collection!
NEW IN THE BENELUX
Do you have over 100.000 followers?
Take advantage of the fastest growing merchandise marketing platform in the world for top influencers and creators. #socialselling
Growing and nurturing audiences is one thing, but monetising your fans can take a lot of time, effort and money – especially if upfront costs are needed to pay designers, order stock in advance, etc. Influenzo helps you to instantly changes this.
Influenzo makes it super easy to make good money. Thanks to our partnership with the best merchandise platform in the world, your fans can instantly purchase exclusive articles from you. Success for sure!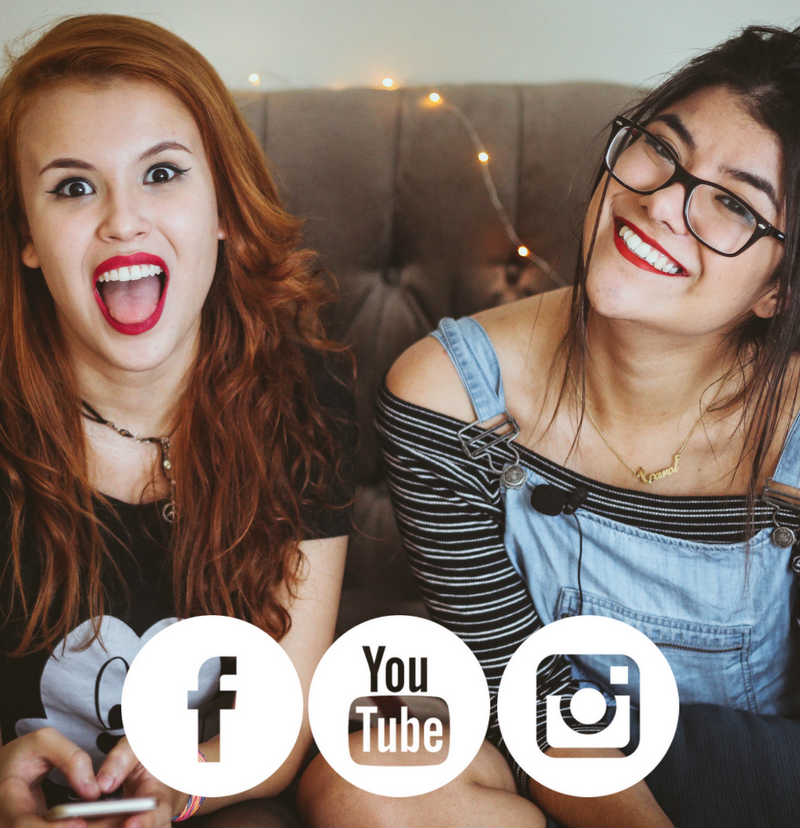 Add value to your

 influence
Get started without any risk! 
Right now, you can start selling personalized products to your fans within 15 minutes. Completely hassle-free and without any upfront investment. All you have to do is upload your design or logo (or you can co-create with our designers) and promote your exclusive items via social media. Imagine the profits that await you!
Influenzo gives you access to the fastest growing and most engaging influencer merchandise platform in the world. It is totally free for selected influencers with +100k followers. What are the benefits for you?
high profits, no work
high-quality articles
fast production and shipping
worldwide delivery
speedy payments within 24h
expert support 24/7
High volume is higher profits!
There's never been an easier time to make money with us. You don't need us to tell you how important high profits are to you, so instead, we've introduced new volume-based discounts and seller tiers, that will make a significant impact on your margins. No hidden fees, no processing fees, no handling fees. Just awesome profits.
Register for free and go to the platform and follow a few easy steps. Once registered, you can upload your design, select an article, determine the price and the period during which you want to sell. Within minutes you will have personalized e-shop in every language and with every payment system. All you have to do is promote your unique collection to your community and within 2-5 days fans can already expect to receive exclusive items in the mail.
You will be assigned your own Account Manager who will handle your projects.  Risk-free and without a contract or investment, you will enjoy extremely high-profit margins. You'll receive your earnings on your Paypal or on a bank account. Smile!
START
Register and upload your design or idea.
SELECT
Choose your favorit items from over 100 items.
PROMOTE
Start your promotional campaign right away
RELAX
We handle production, shipping, billing…
PROFIT
Sell on your channels and count your profit.
Use your logo or talent to create your collection of items. You may also call on our designers who will listen carefully listen to what your like. You'll receive design proposals and advice but you always have the final word.
Actor Stephen Amell partnered with the charity Fuck Cancer and sold over 140,000 t-shirts!
Arnold – If you want to lift – sold over 80.000 t-shirts.
Chainz – Christmas sweater
Choose from over 100 cool items!
01 Huge Selection
Choose your article from a selection of over 100 beautiful products: form t-shirts, caps,  cups, etc. to bags, phone covers, pillows and more. You decide sizes, colours and pricing. We will give advice if you need.
02 Campaign Launcher
Integrated with our platform, you will instantly have access to your own e-shop where your fans can buy. Here you will also find a Campaign Page to promote your items and where you can add information, a description of the article and more.
03 Real Time Sales Data
You'll have access to your own dashboard with real-time analytics about conversion rates, best sellers, social media acquisition channels, etc. to improve your marketing efforts. From the dashboard, you can manage articles, activate discount coupons, and follow-up on the financial situation.
Merchandise Ideas
# Create limited edition products, available for a short period of time and as a must-have for your followers.
# Celebrate an event such as a new album release, a book presentation, sports even or unique award ceremony.
# Ask your fans to design an item and bring the best one to life. Co-creating with fans is great fun!
Influencers all over the world are using our partner merchandise marketing platform over the years. And they have become a lot more financially independent from brands and sponsors.
Actual, two guys from Rome making funny video's about people living in Rome. They have lots of followers on Facebook (+150K). When they integrated their first design and a link to the merchandise in one of their video's, it went viral with 1,8 miljoen views, 8K-shares in only 5 days. The result; over 7.000 € pure profit.
Danny Boy Bent is voted as one of the top 100 happiest people in the UK. When appearing on BBC's Ultimate Hell Week, Danny created a limited edition t-shirt with his own face to sell to fans who were supporting him. He created a huge amount of social engagement and grew his online audience as well as seeing orders fly off the shelves.
.
Elise Buch is a popular Danish blogger known worldwide for her cool style and her incredible dreadlocks. She created a t-shirt with the slogan: "Yes I have dreadlocks. No, I'm not Bob Marley."Elise's campaign proved to be a real winner with a high number of likes, comments, shares and sales.
Arnold Schwarzenegger Back in 2016, Arnold wanted to create a worldwide fitness movement. Arnold's 'Come With Me If You Want To Lift' t-shirt was created to coincide with his 1st online worldwide workout shown via Facebook Live, and with a large percentage of the profits going straight to charity, over 80,000 t-shirts have been sold.
.
Why work with Influenzo?
We are an experienced team that truly defends the interests of influencers first and foremost.
Influence comes from your passion and we want your creativity to be rewarded financially.
Likes are great but euro's give you freedom! Heb je nog vragen, geef ons dan een seintje.
NO RISK
You don't need to invest or spend money upfront. Start with nothing.
NO WORK
You don't have time to manage the complexity of a webshop. You are busy with growing your influence.
NO FUSS
Production, shipping, administration, customer service, etc. Its all taken care of.
MORE FUN
Design and promote selected items made by you.
MORE MONEY
High margins on your own product line or merchandise actions make you financially independent.
MORE HELP
A dedicated account manager will handle your project.
Register free today to Influenzo Merchandize
Register now and join the fastest growing and best paying  merchandise platform on the planet. Exclusively recommended by Influenzo for the top influencers in the Benelux. Start selling your first item or design a whole new collection!
This post is also available in: Nederlands (Dutch) Français (French)